Going into the 2017 summer season, EVS was promoting a Free Ride video starring our newest athlete Anthony Murray. As a freestyle rider, I had him supply bike mounted GoPro Images to tease the launch. 
These images were also utilized in our Fall campaigns. Given the active nature of the images, a particle explosion was created using Photoshop and custom brushes.
• Creative Direction
• Design Execution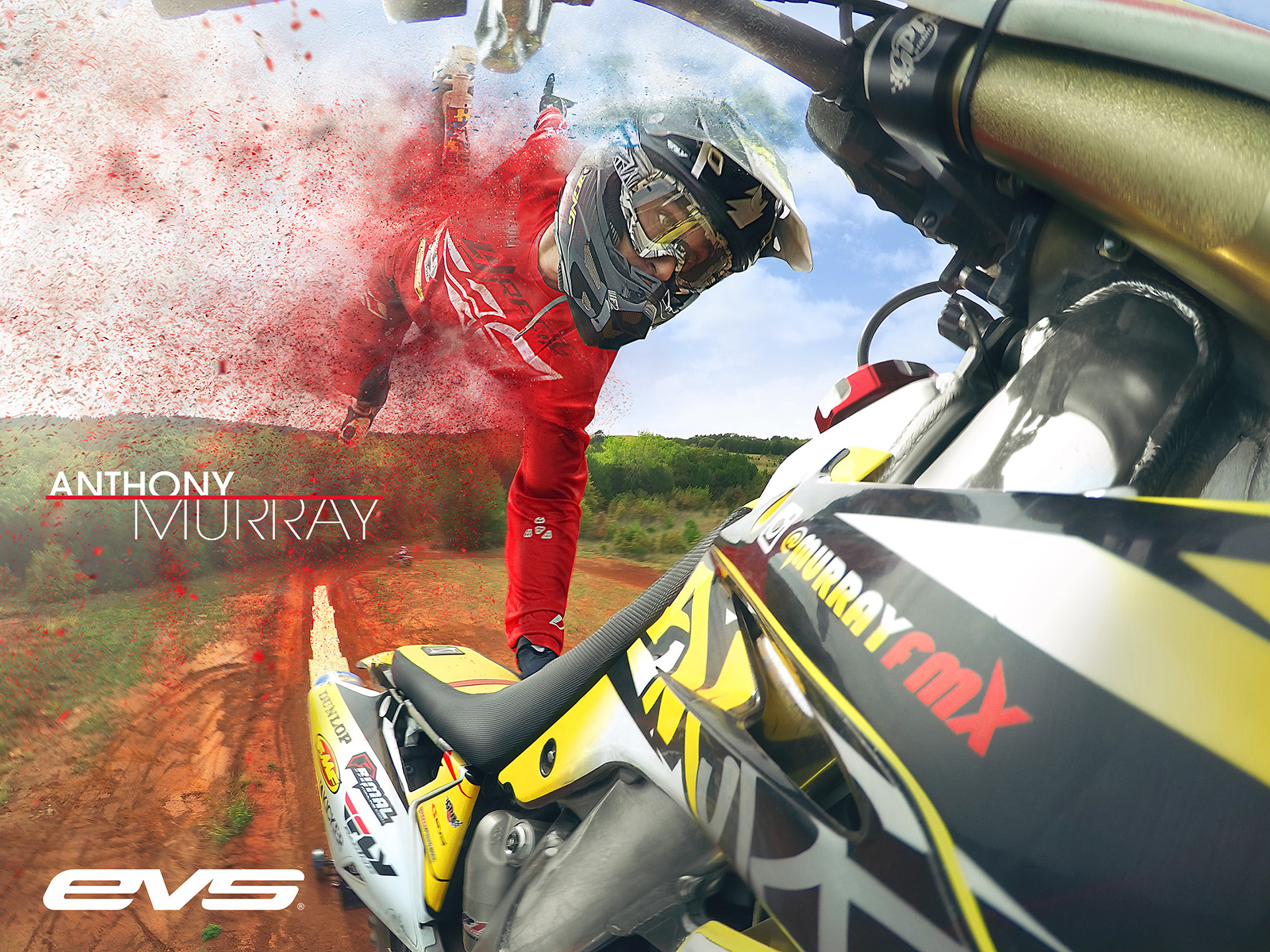 The supplied images were great, but the quality left something to be desired.
Video below showcases the initial color correction process from start to finish.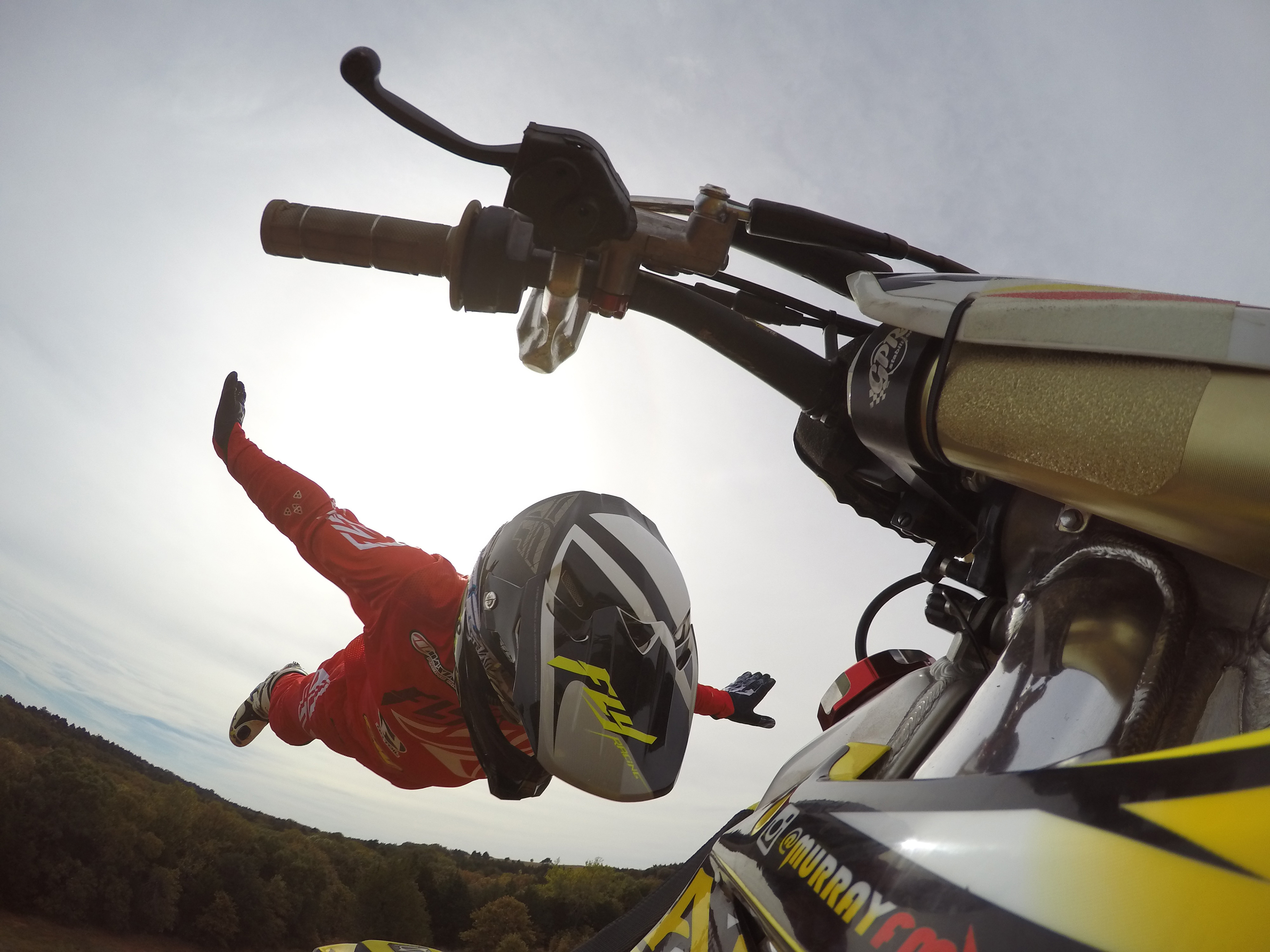 Anthony Murray
— GoPro Quick Edit —